Click here to get free hot dog business lessons by email.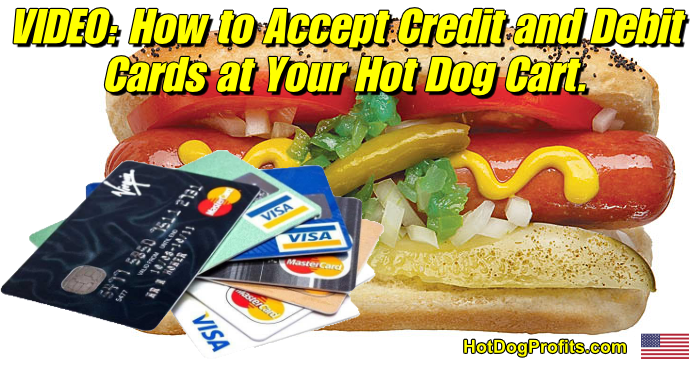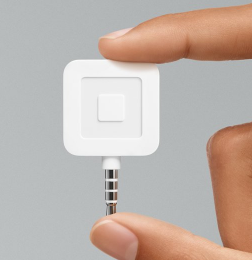 Today I'm going to show you how I accept credit cards at my hot dog cart (watch the video below).
I use a nifty little gadget called Square.
Square is awesome because there are no application fees, no set up fees, and it is unbelievably simple to use.
COOL TIP: Once you have a card reader you can use it to accept credit cards anywhere… at your garage sales, your kid's lemonade stands, selling stuff on Craigslist, etc! I keep mine in my pocket. I'm always ready to "take plastic" wherever I go.
I just got a new location at an antique mall and Saturday was the first time I was able to accept credit and debit cards. It was very cool and my customers were impressed.
I made this video on the way back that shows Square in action.
They charge less than three percent per transaction which is pretty reasonable, especially when you consider how few people carry cash nowadays. Having the ability to accept credit and debit cards will boost your sales significantly.
This thing saves sales that would otherwise be lost.  It's a no-brainer.  They will mail it to you in a jiffy and you'll be ready to go.
What do you think? Let's talk about it in the comments.
-Steve