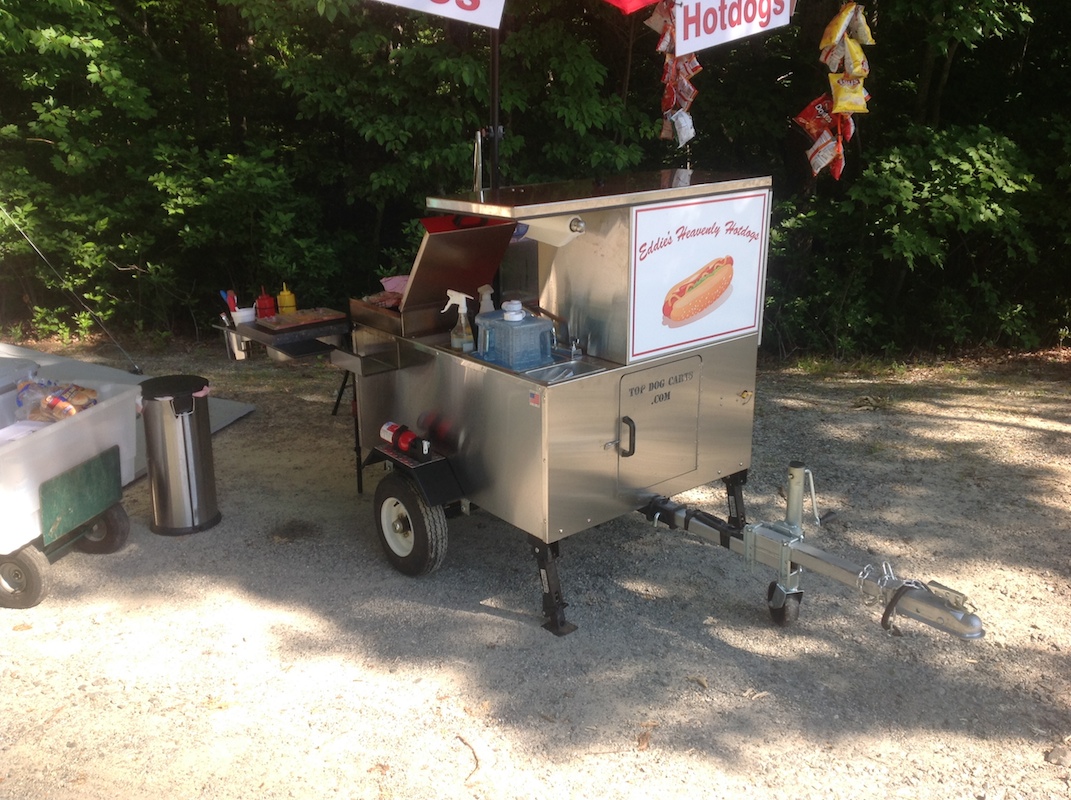 Like new Top Dog Cart with enclosed 7 x 12 utility trailer and everything you need to be in business.
The owner currently sells hotdogs, smoked sausages with sour kraut, nachos, and grilled cheese. As you can see, your menu options are greatly enhanced because of the griddle. And you have all the topping for everything.
Top Dog Carts are known for their quality construction. This one has hot and cold water and a built in cooler. It also has really nice side shelves, stabilizer bars, tongue jack, and fancy condiment holders.
This business is ready to go. You can start making money tomorrow. You'll get signs to put beside the cart plus one that clips on the umbrella, extra coolers, and all the supplies you need.
Priced very fairly at $7000 $6000.
UPDATE: Cart and equipment may be purchased separately for $4000 $3000.  Trailer for $3000.
Owner is located in Asheville NC. Call Eddie at 828-768-2025 or email him davise22@gmail.com.
Click the photos below for larger images…