Click here to get free hot dog business lessons by email.
Hi Steve,
I dont know if you ever get any of these requests, but I wanted to ask anyway. I am a member of the PV ELks in Totowa, NJ and we are a charitable organization which raises money for Special Needs Children and Homeless Veterans.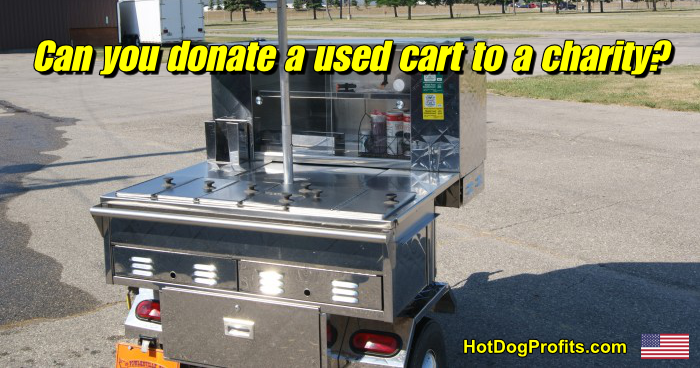 We dont have much money to buy things and trying to buy things is very difficult. So with this in mind, would you know anyone who may be willing to donate a used cart to charity in the NY NJ area. We would be willing to give them a donation letter for tax purposes.
We are looking for one so we can sell hot dogs at our events. The problem is we do so much at other locations, setting up is a nightmare. We have to bring table chairs and everything else that goes with a fly by night setup. I know its a lot to ask, but as I said, it does not hurt to ask.
The Elks organization has donated over 5 Billion to charities and its our 150th year as an organization. With all this money going out, there is not a lot to keep and maintain lodges. This is why we ask for the donation.
Any help you can give me would be great.
Thank you
—
George Osborne
Lecturing Knight
Public Relations Administrator
Passaic Valley Elks Lodge #2111
Cell: 862-485-0348
+++++++++++++++++++++++++
How about it Slinger?
Do you have a used cart that you'd like to donate? This is a great deal. You can often write off more on your taxes for donating the cart than you could get by selling it.
If you want to help the special need kids and vets, call George at 862-485-0348 and talk to him about donating that cart that's taking up space in your garage or shed.
-Steve