Would you like a free custom website for your business? ANY kind of business! Whether you sell hot dogs, carpet cleaning, or hand made furniture, we'll build you a website to help you reach more customers. Your site will come 100% finished and ready to use.
"I just wanted to let you know that I am so impressed with the Free Website you provided, I can't explain. I come from a background of being a Microsoft Certified PC Support specialist for over 15 years. So, I know what a professionally designed website should look like. And you definitely produced one for me. You far outreached my expectations. I would have paid hundreds of dollars elsewhere for what you provided for free. Thanks!" –Joe Avalone, Little Joe's NY Style Hot Dogs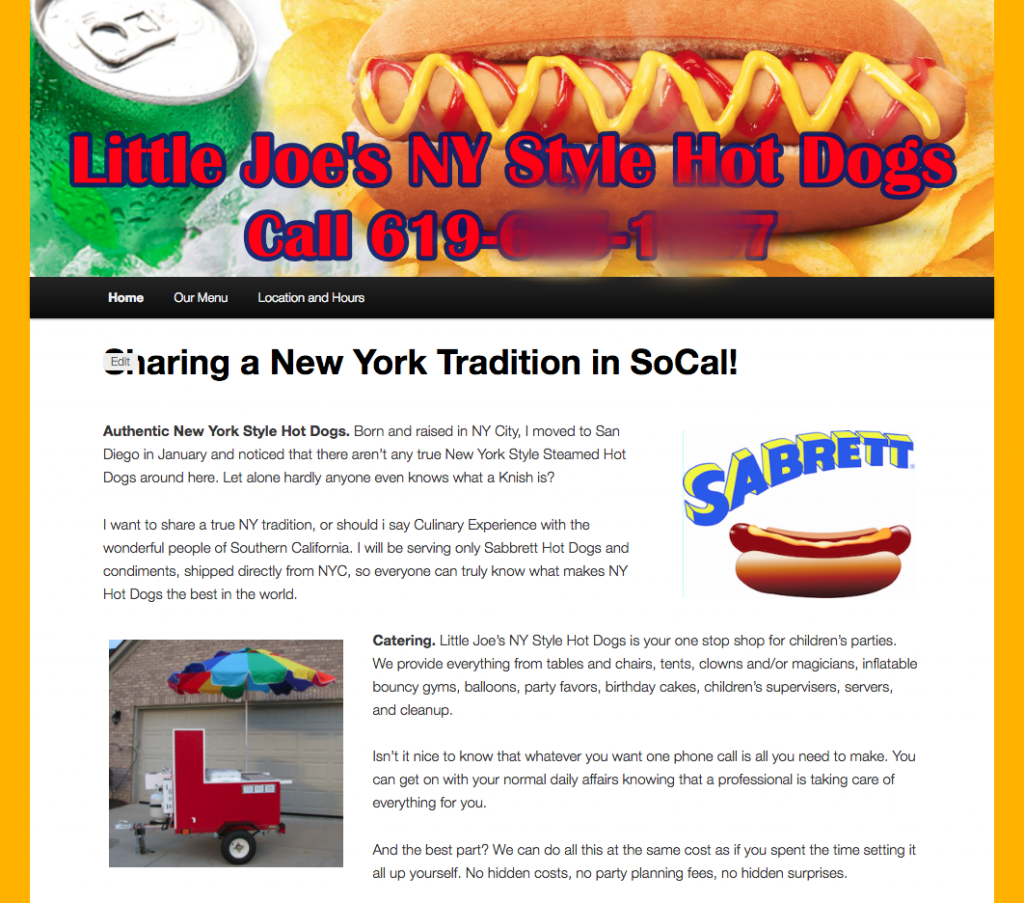 Why are we giving away free websites?  Three reasons…
We care about local business. You are the lifeblood of your local economy and we want you to succeed. You shouldn't have to go without a website because of a lack of funds or technical expertise.

Hot Dog Profits is growing. We usually have several web design interns on staff at any given time. Before we can start charging for their services, we need to train them. The best way to do that is by giving them actual customer projects to work on. Rest assured, we oversee their work every step of the way to ensure that you get a top quality website. 

We hope you'll like your free website so much that you'll decide to use us for all your future marketing needs.
Apply by filling out the simple form below. We can only build a certain number of free websites per quarter. Your answers will help us determine whether your project is a good fit for this program. You will receive an answer within two to three business days.
Free Website Application (all fields are required)