Hot Dog Cart Insurance – Everything You Need to Know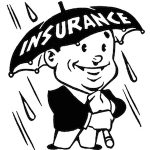 Hot dog cart insurance can be confusing. Why do you need it?  Where do you get it?  What does it cost? How much coverage do you need?
Let's ask the expert. I recently spoke with the owner of the country's leading hot dog cart insurance company and asked him to explain hot dog cart insurance in terms that the average slinger can understand.
I knew you would want to hear this, so I recorded the conversation for you.
Here's what he had to say… You'll find out everything you need to know about hot dog cart insurance in 5 minutes.  Click the arrow below to listen in…

Get a free quote! As he stated in the interview, Joel would be happy to personally evaluate your hot dog cart insurance needs.
Just fill out the Hot Dog Vendor Quote Form to get a free custom tailored insurance plan quote for your mobile food business.