Are you looking for a nice big side serve hot dog cart? The DreamMaker Oceanside is it!
What could possibly be better than a new Oceanside? How about saving big money on this pre-owned model.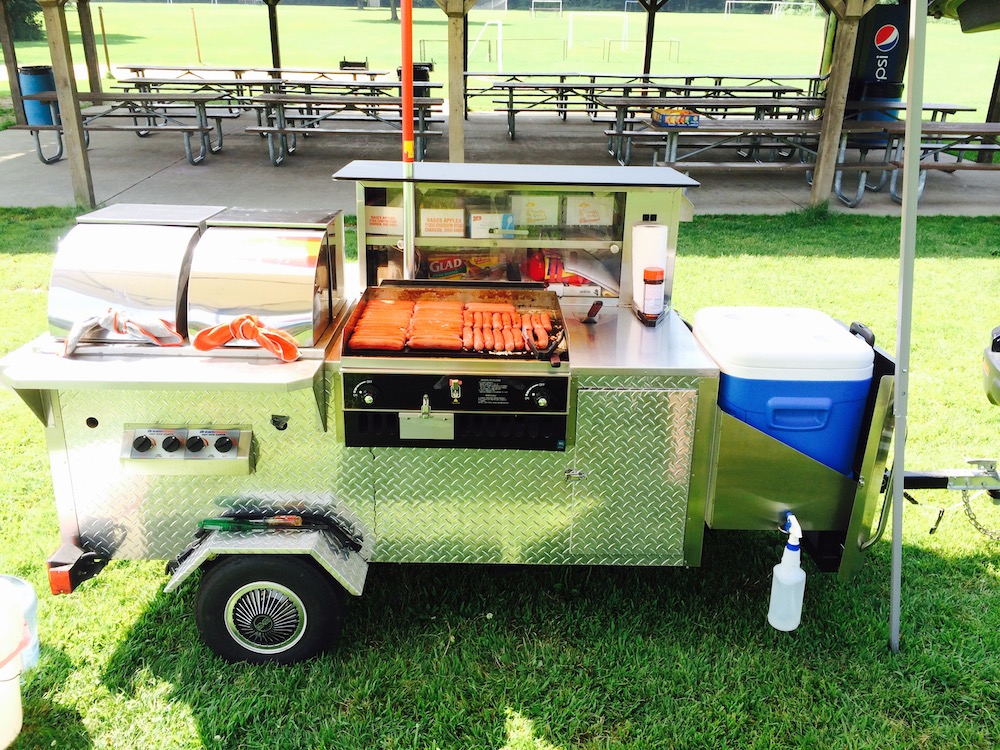 This lightly used unit has not one but TWO full size steam tables and a large open work space on the cart top.
Turn Key Business. Not only do you get a like new DreamMaker Oceanside, you get everything you need to start making money tomorrow – utensils, signs, tables, etc.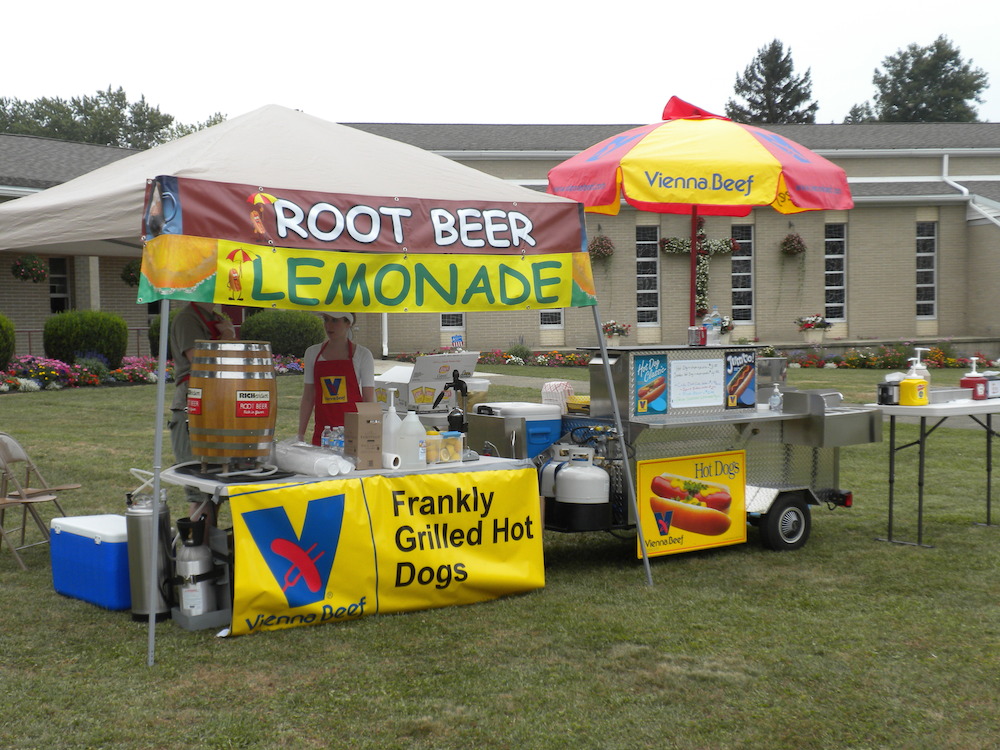 Lemonade Anyone? This package even comes with a lemonade juicer so you can serve Lemon Shakeups (huge profit margins!)
DreamMaker Oceanside Hot Dog Cart Specs:
Super clean setup! Turnkey ready.
2 full size steam trays with roll top covers
24" Cecilware Flat Tom Griddle w/ top cover
4 sinks, 1 large hand wash, (3 for wash, rinse, sanitize)
2 propane tanks (mounted to front of cart)
Counter space front and back
Push bar
Integral ice chest
3 heavy duty high wind umbrellas
Removable towing tongue (1 7/8" ball)
Black plastic counter top
DOT Lights, wheels, tires, fenders
Spare tire
5 gallon water tank
Battery powered water heater and water pump
Hot/Cold running water.
7.5 gallon grey water tank
Storage space under and above cooking surface
Includes all utensils, signage, 2 tables and lemonade juicer, supplies, napkin dispensers, water hose. etc.
Asking $7000
Email Jeff Shinabery at jwshinabery@outlook.com or call 440-897-1775