Click here to get free hot dog business lessons by email.
Hi Steve, 
This is a picture of my current set up for UK slingin. What do you think? Attached is before and after shot. I have so far invested £1600 into this cart. Just need decent signwriting and then will be getting licenses etc and be selling for next spring!
I'd like it if you could publish for your followers to critique.
Many Thanks 
Uk slinger
Nick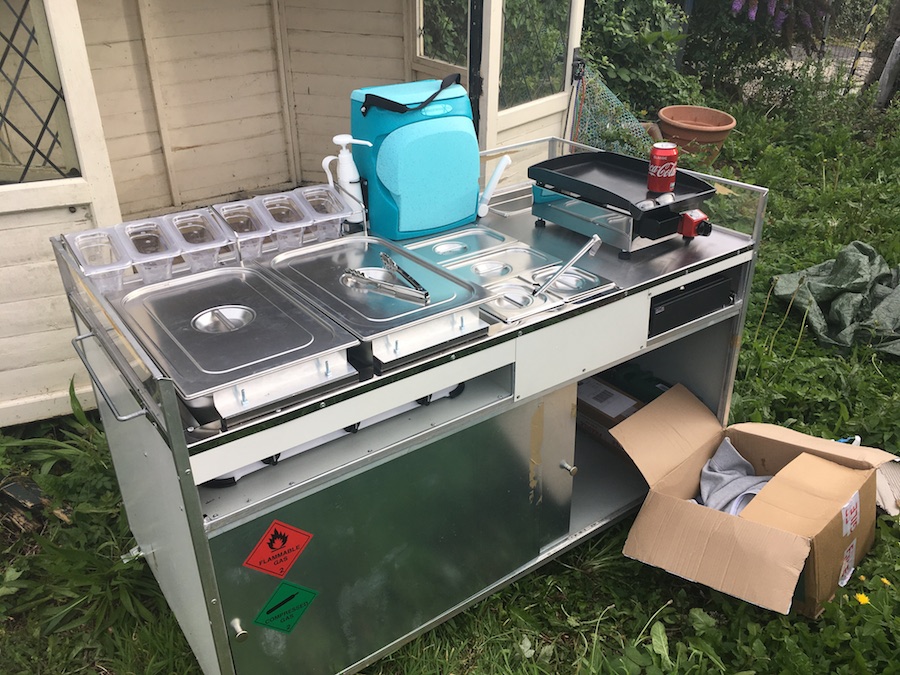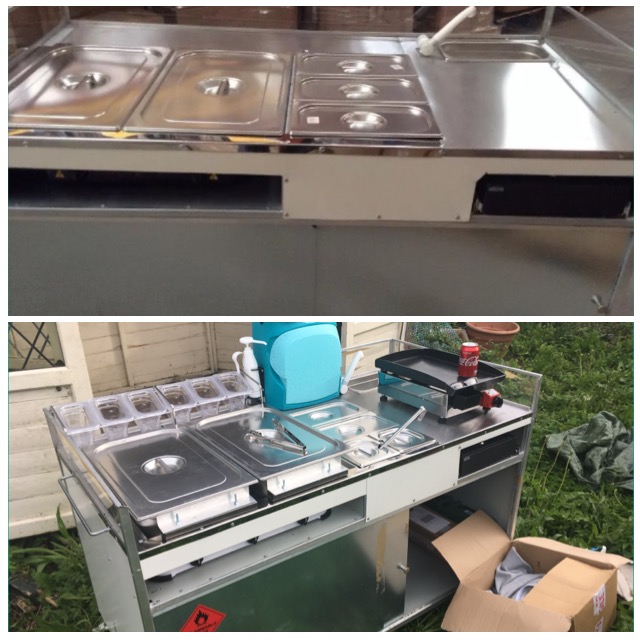 Hi Nick, I like it!
A lot of options open up when you don't have to mount the cart body on a trailer frame. You get much more depth inside the cart body for storage.
I like your layout. Two good sized pans over burners. Lots of condiment compartments.
Your hand washing set up is nice and simple. While it wouldn't meet the health codes in many parts of the U.S., it is nice and simple and does what it needs to do. The location is logical, out of your way. One thing I might do is keep the water jug under the cart when not in use. This will discourage customers from wanting to use your sink.
Curiously, here in my county in Missouri this set up will pass codes. All we need is a jug with a spout that will stay open with no hands, a catch basin, soap, and paper towels. However my own personal cart has hot and cold pressurized water, sink, etc.
Nice little griddle. Good size for onions and peppers. That smell will really draw them in!
Overall, great job Nick!
-Steve
P.S. OK Slingers, what are your thoughts about Nick's cart? Let him know in the comments below.