Click here to get free hot dog business lessons by email.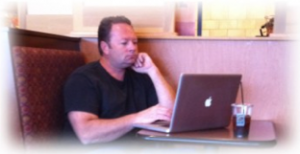 In light of the prolonged economic downturn I have decided to re-open one of my most popular programs to a new group of students. It is my hope that this program will provide the help many of you need to supplement, replace, or even exceed your current income in these difficult times.
Although this course will show you how to market and promote your hot dog biz as never before, it's actually WAY more than that. Together we will explore a whole new universe of income producing opportunities outside of mobile food. New opportunities that you can do from home.

Because so many folks need a new opportunity right now, I have also decided to waive the membership fee. For this new round of students the course will be free.
So if you missed out last time, couldn't afford it, or were just plain skeptical – NOW is your time. Sign up in the form below with the blue button while it's still free. I look forward to helping you grow a new income.
**********************************************************

As an entrepreneur, I have been involved in many businesses besides food vending – and I'm sure a lot of you have as well.
All of the business experiences that I have accumulated over the past two decades seem to point to a single, universal truth: If you are an entrepreneur, one thing always leads to another.
You will find that the skills you develop in one business will apply to the next one. For example, you may know that I used to be a machinist in an auto parts factory. What you probably don't know is that the manual skills that I learned in the factory came in handy when I started a boat building company.
However, I soon found out that I didn't know how much I was making on each boat that I sold, so I learned bookkeeping.
Bookkeeping came in handy when I started a small dental laboratory, however, I soon realized that I knew nothing about marketing. I had to learn how to get dentists to try me out.
The marketing skills that I learned in the dental business contributed to the success of my hot dog vending business.
The knowledge I gained in the hot dog business allowed me to write a book and start a publishing business. However, I didn't know how to get my book in front of people so they could get a copy.
So, in order to make my publishing business a success, I had to learn all about online business…
Fast forward to today. There are big things happening behind the scenes here at HotDogProfits.com/Red Arrow Publishing, and I'm currently burning the candle at both ends. For example we are evaluating some new techniques designed to make your hot dog cart business way more profitable. There are also some pretty cool dog slingin' tips and tricks that I'll be sharing with you.
In other words, I think hot dog vending is still the most fun you can have while "working". The dog biz is currently in it's golden era, the profit potential is great, and there has never been a better time to get started.
That is why I still sling dogs from my own cart when I have the time. I love this business. I'm a slinger for life.
However, let's talk about the outdoor nature of our business. Some folks operate their carts all year 'round, but for many of us dog slinging is a seasonal business. Even though hot dogs sell best in winter time (it's actually the most profitable season) I personally don't like the cold.
My father was an iron ore miner and I was born in a mining town in the north woods of Minnesota, way up near the Canadian border. I fulfilled my lifetime quota of below zero weather by the age of five.
I can't take the cold anymore. That's why I shut my cart down around November and re-open in March.
However, now that I live in Missouri, summers can pose a challenge. Daily 100 degree weather sometimes stretches on for several weeks, so I don't get out very much in August either.
Call me a weenie (my wife does), but you'll only find me slingin' on winter days when it's above 50 degrees, or on summer days when the temp is below 95. That still leaves plenty of beautiful days, more than enough to make a good living doing the funnest (yes, I said funnest) job on earth, but what about the off days?
I thought maybe I'd show you some ways to make a buck from the climate controlled comfort of your own home. Let you in on some of the stuff that I do when it's miserable outside and experiment with some exiting new business possibilities that I'm getting into.
This is stuff that you can do on the side at your own pace, and it's pretty fun too.
I'm even thinking about hiring a few of you to work on a special project with me down the road. If you are curious about this, you need to sign up right now so I can keep you in the loop as this thing progresses. Your Hot Dog Cart News subscription won't bring you these updates – this is a separate thing so you have to sign up using the form below and click the blue button.
I'll even show you how much I have made…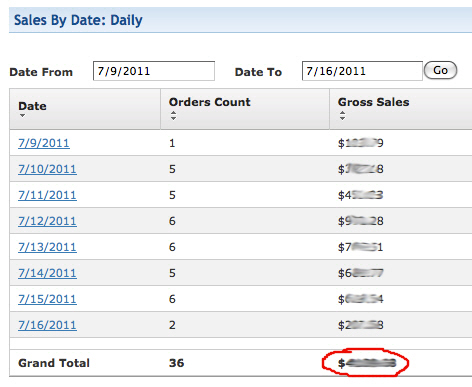 This program is called "NewOps" and it stands for New Opportunities. Here are some comments from the original group of NewOps members.  You can join their ranks today for free.

Steve, you are a friggin' genius! You have NO idea how freeing it is to be able to do this myself (with your kind guidance). I am not a computer geek in the least, and I am so thrilled that I got my first website set up. I have no idea how to thank you! I feel like I could fly! -Marjorie Leon, NewOps Member
Through Steve's teaching I have built a new web page, as a matter of fact two so far, and Steve's help was awesome. I already have made money from my page. If I had had to do this all over again, I wish there had BEEN a Steve to guide me. I would have been making money for the past ten years instead of "just having a website" that never gained any following or interest. Now I am learning that there is more than just "making" a page. Steve has walked us through so much that I was totally unaware of before his lessons started. Thank you Steve for all you have taught me and the rest of the NewOps Members. -Skip O'Brien, NewOps Member
This is some good stuff! -Ron Nance, NewOps Member
Hey Folks! Just wanted to chime in and say that I have been involved with Steve as a NewOps member and have already made tremendous strides! Wholeheartedly suggest you join up and have a look. Think you will like what Steve is up to! -Sam Oerly, NewOps Member
Drum roll please……CrenshawVentures is now launched! On to the next step….. -Renee Crenshaw, NewOps Member
Steve, I have to admit I was a little skeptical at first of the NewOps. I have been in sales and management most of my career. I am semi-retired, I am very business savy. You are leading us down a road I feel very comfortable and excited about. I enjoy your process and down to earth technique you are showing us. Keep up the good process. -Jim Whitworth, NewOps Member
I think everyone that takes you up on your offer will be very pleased and maybe make some more money — if they work the plan. 😉 -Steve Shaffar, NewOps Member
The Right Teacher! I always thought I was a pretty good writer, but I was terrible at getting a website up and running. Steve Schaible was the answer to my problem. His NewOps course guides you and covers building your site in simple steps, one lesson at a time. He also covers website marketing in a way that is simple to understand. Steve is a straight forward, honest and ethical Missouri man that believes in delivering a quality product. In fact, I've never seen so much value. Steve is successful because he over delivers and helps make other people's dreams come true. If you would like to build a website or market one that you already have, join Steve's NewOps Group. Thanks Steve! -Travis Case, NewOps Member
Thanks for all your good work! You are a good teacher. -Mary Jane Veljkov, NewOps Member
OK, good progress so far. I appreciate your hard work and envy your computer know how. -Bob Harman, NewOps Member
Steve, In those videos you make it extremely easy to follow and for us to accomplish the tasks… WOW!!! Thumb up… Were you a teacher by any chance at any time in the past??? Thanks, -Francisco Handal, NewOps Member
Learning a lot. Really enjoying this. Taking notes. The videos help out better than a "Step 1 do this. Step 2 do that" approach. Great stuff! -Ed Forbes, NewOps Member
Don't miss your chance to get in while it's free. Sign up NOW in the form below, click the blue button, and I'll shoot you an email with further instructions.