Click here to get free hot dog business lessons by email.
Hi Steve, I saw this ad in the "Pennysaver". This is thinking outside the box and it's on a Friday!
I'm going over there and check it out. Goes to show, you can't discount ANY business as a potential gig.
-Richard Strawder, Hot Dog Profits Premium Member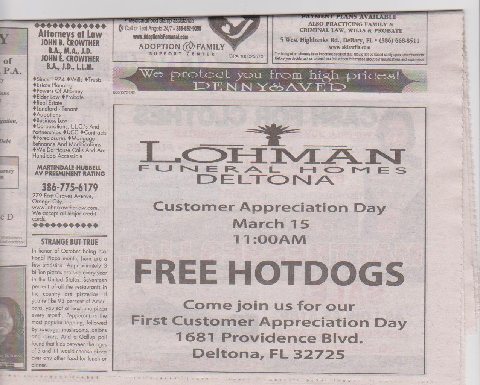 *********************
Ha! That's wild Richard, let me know how it goes. And be sure to move around a lot… 😉
-Steve
P.S. You definitely want to share this on your Facebook, don't you?
Click the little blue "f" button below…