---
UPDATE: Our FREE website offer is now open to everyone and it's better than ever!
This offer is now open to businesses of all types. Whether you sell hot dogs, sauces, landscaping services, or carpet cleaning, we'll build you a free website for it. Tell your friends, we'll build them one too!
These free websites now come 100% finished. You no longer have to upload your own photos and text. We do it all for you. CLICK HERE to get your free website.
---
Hi Steve, I saw this ad in the "Pennysaver". This is thinking outside the box and it's on a Friday!
I'm going over there and check it out. Goes to show, you can't discount ANY business as a potential gig.
-Richard Strawder, Hot Dog Profits Premium Member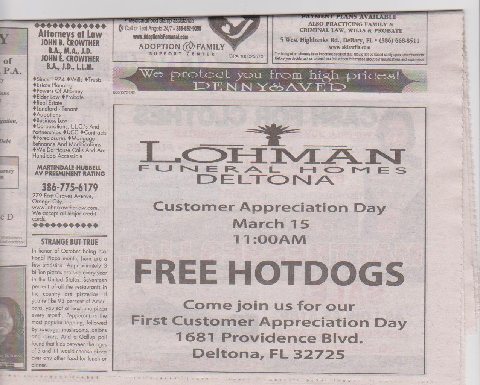 *********************
Ha! That's wild Richard, let me know how it goes. And be sure to move around a lot… 😉
-Steve
P.S. You definitely want to share this on your Facebook, don't you?
Click the little blue "f" button below…