Click here to get free hot dog business lessons by email.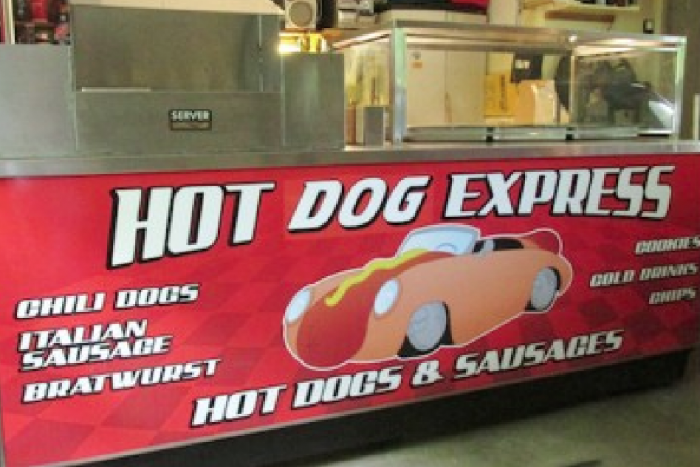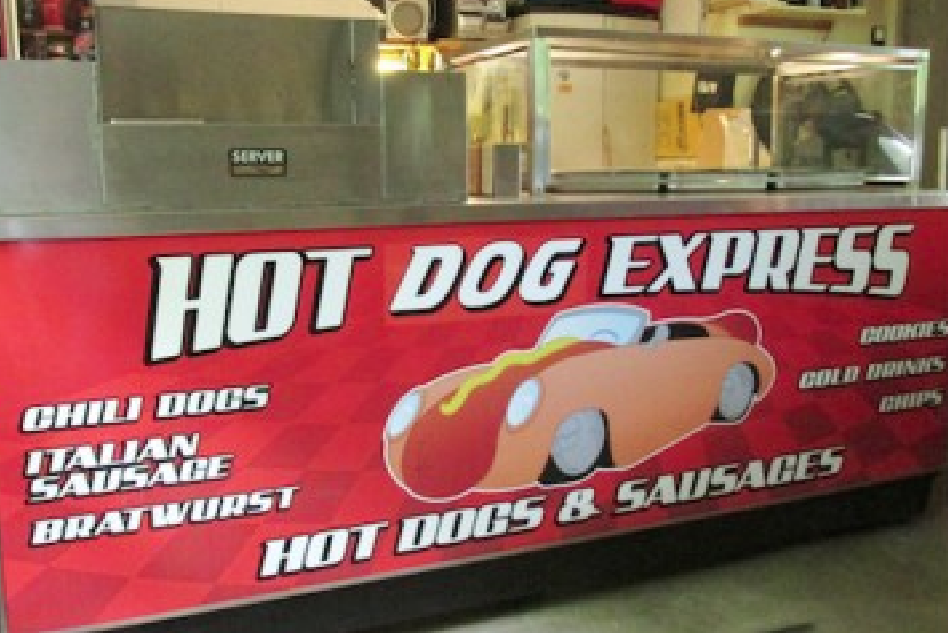 Here is a very heavy duty used commercial hot dog stand for sale. You don't find these on the used market very often, especially in this good of shape!
It's what I like to call a "stadium style" vending cart.  You see these at ball parks, malls, and amusement parks across the country.  If it can handle those kinds of crowds, think of how much cash this cart will be able to produce in your capable hands.
It's all electric, so if you ever wanted to get into indoor vending this is the unit you've been looking for!  Works great outdoors too.
This baby is in excellent condition and is ready to make some serious money. It measures 96? x 36? which means you'll have plenty of room to serve any kind of foods you want to.
Equipment. This cart is equipped with THREE full size covered warming stations, a built-in Stainless Steel refrigerator, Stainless Steel sink and water heater. Includes two 110v plugs for the cash register (included) and/or light and a 220V cord for the mechanicals.  You also get extra warming pans and assorted items.
The owner just fired it up and everything is working great.  Now is the time to get it set up and ready for the season to begin.
Buyer responsible for pick-up or delivery.
$4900.00 Located in Rochester Michigan. Contact James at 248-765-6673