Click here to get free hot dog business lessons by email.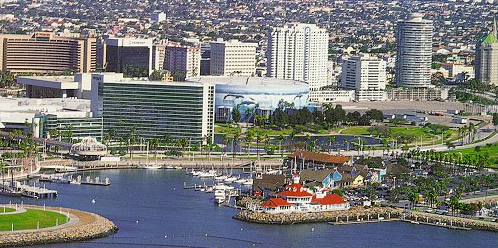 Want to get into the hot dog vending business in California? Here is a rare opportunity to purchase a turn key, operating business. Just step in and take it over.
Family needs are prompting sale of lucrative mobile food vending  business. Cart can be used for sandwiches, tacos, hot dogs, Gyros, or  many other foods. There is potential to expand into catering as well.  Existing restaurants can grab event markets previously unavailable to  them AND take advantage of extra media & advertising exposure  through the events.
Included equipment:
* 1 Mobile Vending Cart – 10×5 FULLY CONTAINED Cal Code Compliant –  Stainless Steel, 2 burners w/ space for 4 1/3 size steam pans (can use 8  1/4 size pans), 2 Pan Separators, 30 Gallon Waste Tank, 20 Gallon  Potable Tank, 4 Sinks w/Splash Guard (per Cal Code Req.), Refrigerator  (Per Cal Code Req.), Pressurized Water System (per Cal Code Req.) w/  Dual Pumps, Hot Water Heater/Tank (per Cal Code Req.), Propane Tank,  Custom 7 Function Light System, DOT Approved Tires, LED Tail Lights,  Pivoting Dual Tire Hydraulic Jack
* All Food Supplies on hand
* Serving Utensils – Various Tongs, Knives, Meat Thermometer, 2  Condiment Trays, Storage Containers, 4 1/3 Steam Pans w/Lids, 2 1/4  Steam Pans w/ Lids, Chip Racks
* All Cleaning Supplies on hand
* 2 Umbrella's
* Folding Stool
* 2 Batteries w/ Charger
* Clipboard w/ Calculator
Also Included:
* Contracts for Scheduled Exclusive Vending Opportunities (Concerts,  Fair, etc.), also registered to be in Eureka 4th of July festival in old  town.
* New Owner Training, Business Forms, 2 Spare Tires, and Cart Maint. Tools
$15,000 OBO – All serious offers will be considered. If you want just the cart itself, please make an offer.
SOLD. If you are interested, fill out the form below and I'll put you in touch with the seller. Don't dilly-dally on this one. California hot dog carts are rare on the used market. Finding an operating hot dog vending business that you can walk right into (without going through the whole start up process!) is practically unheard of.
Click on the pictures below for a larger image.