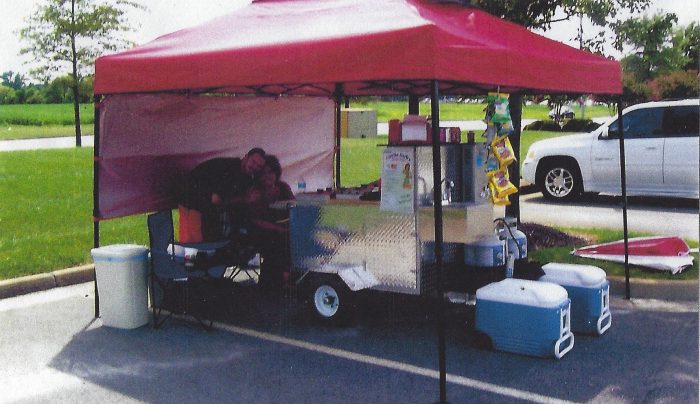 I know we have a lot of fans of DreamMaker Hot Dog Carts here, so I knew I'd better show you this one as soon as it landed in my email inbox.
Tony and Barb Canale bought this cart brand new from Joel (the owner of DreamMaker and a really nice guy!) and they told him to max it out with all the good stuff.
Now they are selling it which means you can grab it for a lot less than a new one comparably equipped.
The Ventura is one of DreamMaker's best sellers and this one is equipped with tons of add ons and options like…
12″ Flat Top Griddle
7″ rear handle cooking shelf
Custom Cart Cover ($750 value)
Fire Extinguisher
Full set of restaurant quality stainless trays
Instant Water Heater
Two (2) Instant LP Gas Bottles
Excellent, like brand new condition
Asking $5,150
If you've always wanted a higher end hot dog cart loaded with goodies but didn't want to pay full price, now it your chance. Contact Anthony or Barb today!
Anthony Canale
757-270-6050
cognac1997@aol.com
Barb Canale
cognac1997@aol.com
757-597-4899 Cell
757-965-6265 Home
Click the pics for a larger view…