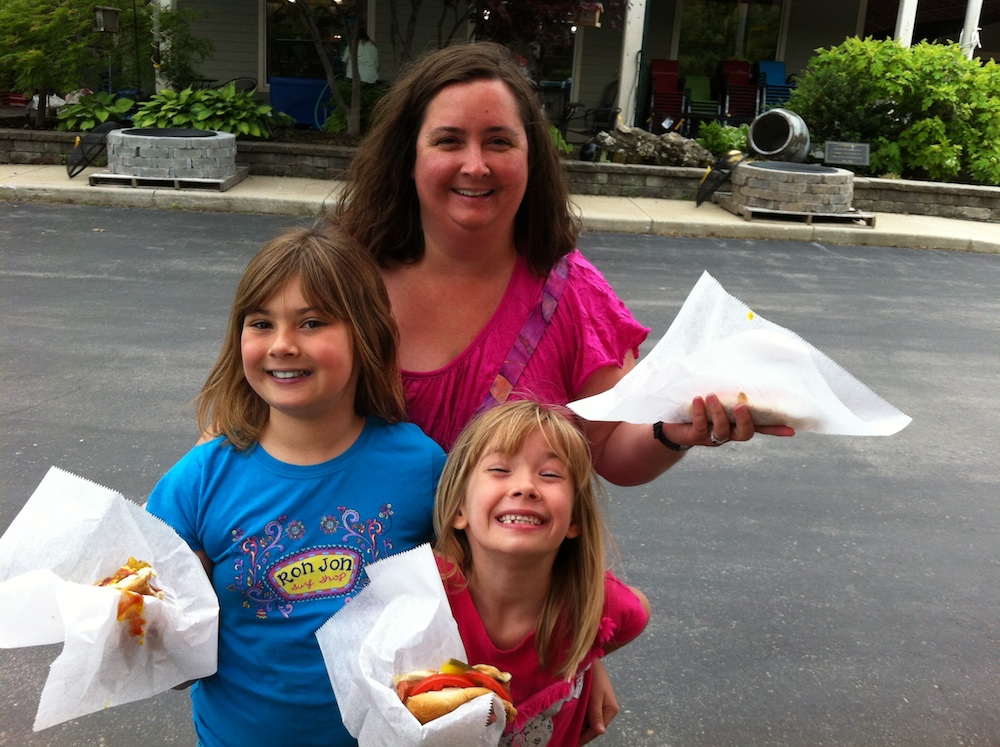 Hey slingers,
I'm slingin dogs and writin' blogs – live!
I was invited to set up my cart at a new farmers market. Today is the first day and a lot of the produce isn't in yet so things are a bit slow.
This market is at one of the most beautiful nurseries and garden centers in the area so I think it will just get better and better as summer progresses.
Just thought I'd check in between customers and let you know what I'm up to today. I'm posting this from my iPhone and I'll try to figure out how to add pictures…
-Steve
Update: Pics!
{ 33 comments }