Hi Steve,
I have really enjoyed my hotdog cart.  More fun, and more money than I could ever inagine.  I have been invited to some evening events in October that will be profitable.  My question is what are some ways to light the cart?  Note sure what direciton to go or how to install.  I do not want to miss this oppurtunity.  Hopefully some experienced slingers can shed some light on the subject… thanks in advance. 
Andrew @ Sonny's Hot Dogs
******************************
Hi Andrew,
You have a ton of choices when it comes to lighting styles, but only three options when it comes to power sources: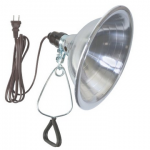 1. You can use 120 volt lighting if you have access to an outlet, or a power inverter hooked to your 12V cart battery. This simple clamp light will provide plenty of working light.
http://www.amazon.com/Woods-2-Gauge-8-5-Inch-Reflector-150-Watt/dp/B000HHQ94C/
However, it doesn't do much to draw attention to your hot dog cart because it only lights up the work surface. Consider adding more lighting to grab people by the eyeballs.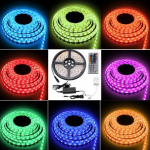 2. Use 12 volt lighting hooked directly to your battery. I like to weave rope lights through my umbrella stays.
They not only draw attention, they light up the work surface fairly well too.
http://www.amazon.com/Celebration-Lighting-Waterproof-Changing-Controller/dp/B00D2OHWVG/ 
These rope lights change color which is a great attention getter.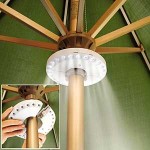 3. Use lighting with self contained batteries like this umbrella pole light at amazon:
http://www.amazon.com/Quantum-Imports-Umbrella-Pole-Light/dp/B000F26SNG 
I have two of these. I mount one pointing up at my umbrella. It lights it up from the inside which looks really cool from a distance.
I mount the second one facing down do I can see what I'm doing.
How about you slingers? What creative ways have you come up with to light up your hot dog cart for night events?
Let us know in the comments below!
-Steve
{ 4 comments }