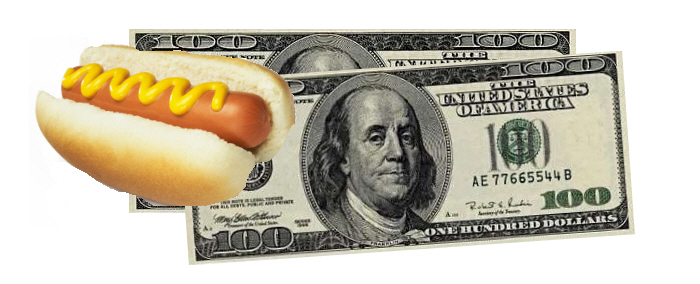 Who wants to make $200 an hour selling hot dogs? Read this very inspirational email that I just received from one of my Premium students. Doug writes…
***********************************
Steve, here is something for your readers.
Just a note to all the people who are on the fence about wondering whether they should or should not invest in a hot dog cart business, I have the following comments.
I have followed your wisdom and have invested in your literature about the hot dog business.
I have been in the business for just shy of three years. There have been some ups and downs in the business but by sticking with it, the hot dog business has proven to be very successful for me.
I have just landed a gig which will pay me [click to continue…]
{ 34 comments }