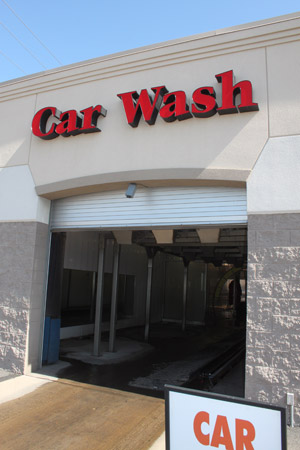 Hey Slinger!
My good friend and HDP Premium member Roger Kotte just got a new location at a car wash. He wants to come up with a "signature" hot dog for that location.
Roger writes…
*********************
Hey Steve
We've been asked to set up at a car wash.
Any suggestions on a name for a dog that would go along with a car wash like "Wash Dog" and any suggestion for toppings for that dog.
We Appreciate U
2 Blessed 2 B Stressed
Roger Kotte
**********************
How do you make a signature hot dog? Come up with a unique combination of condiments and toppings, then give that dog a name and put it on your menu, ideally with a picture of that hot dog.
Smart hot dog slingers do this to create word of mouth advertising, and to distinguish our hot dogs from the run of the mill gas station hot dog. This allows us to charge significantly more than the gas station or convenience store, plus it keeps customers coming back to get the dog that they can't get anywhere else.
As long time readers of Hot Dog Cart News know, I serve many signature dogs from my own hot dog cart. My most famous is the Buffalo Cruncher which is a black angus beef dog topped with ranch dressing, Louisiana hot sauce, and French's crunchy fried onion. Yum!
OK, folks – give Roger your best ideas for a signature hot dog with a car wash theme in the comments!
-Steve
P.S. Here is a great way to make a digital photo menu for your hot dog cart.
{ 20 comments }