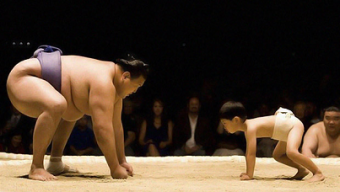 This just in from Hot Dog Profits Premium member James Nitz, a.k.a. "Jimbalaya"…
Hi Steve,
Something I thought I would pass along…
A recent study in the Journal of Marketing Research found that when a business has a large, dominant competitor, it benefits from highlighting that fact in its marketing.
People are more inclined to support a small brand when they're told the business is faced with a competitive threat from a large brand. The authors pointed out, "this support translates into purchase intention, real purchase and more favorable online reviews."
Jimbalya
**************************************
Right on Jimbalya! It's a modern twist on the old David and Goliath story. But it won't work unless we are worthy.
When I say worthy, that means giving our customers the BEST food and the BEST service and the BEST experience possible.
Every single time.
If you are already doing those things, then go ahead and point out that your small size is what makes it possible to pay attention to every single customer. It's your small size that allows you experiment, offering new and daring culinary creations without the need for a 6 month R&D cycle.
It's your small size that lets you provide truly personal service independent of location. McDonalds won't cater a family reunion at the local park, but you can. Sonic won't set up at the grand opening of a new hair salon, but you can.
Let folks know that by eating at your cart they are supporting the American Small Business Man/Woman. Make it known that you appreciate them and that you need their continued patronage in order to compete with the national food chains.
This is also a great angle to use if you want the local newspaper to do a story on you. Supporting local business is an easy sell, as most folks are tired of the Walmart experience. They are eager to cheer for a local hero who dares to challenge the establishment!
Slingers (and wanna be slingers too!), if you believe that supporting local business is important, type "YES" in the comments section below.
And a big thank you to Jimbalya for a great and timely topic.
-Steve
{ 21 comments }