The Secret to Getting Permanent High Dollar Hot Dog Cart Locations.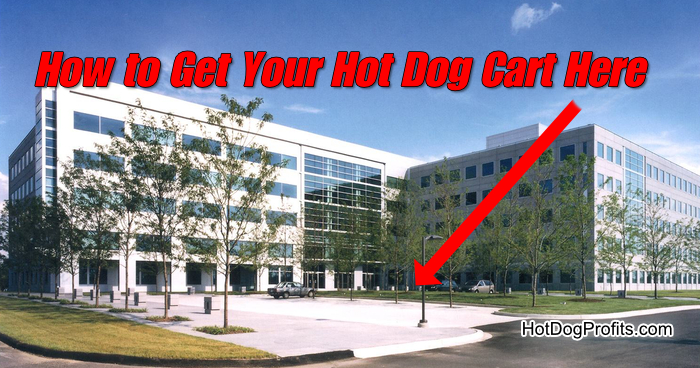 Today you are going to find out how to get highly profitable, repeat gigs at some of the best locations in your town.
Then you'll learn how to leverage those locations and increase your earnings by two to three times or more.
Finally, I'll show you how this whole system easily duplicates itself. It is possible to get gigs like this all over town with almost no effort on your part.
However, you won't be able to pull any of this off unless you can get your foot in the first door. No worries, in this article we'll show you how to do that too.
This strategy has been proving very profitable for Hot Dog Profits Premium Member Joe Kay. Joe was kind enough to let me share with you his step by step plan for getting your hot dog cart in front of the most highly populated real estate in town.
Ready? Here it is… [click to continue…]
{ 12 comments }